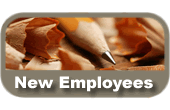 Welcome LCC Employee!
Effective January 1, 2013 the DB Pension Plan will be changing to a DC Plan for most LCC Worker Benefit Plan members. Read about the changes in some of the previous correspondence referred to below. Specifically in the "Notice of Pension Changes" letter and the "WBP News Special Edition #1".

As always, we welcome your comments and questions.
Important News you may have missed…
Previous Correspondence: